Profile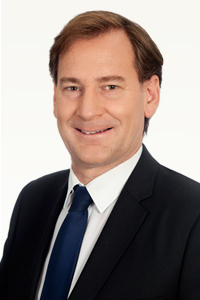 Hamish Boyle Associate Director
---
Career Summary
2018 – Present
Associate Director, GowerJones Forensic Accountants Pty Limited

2010 – 2018
Associate Director, GowerJones & Co Pty Limited

2008 – 2009
Senior Manager, RGL Forensics

2000 - 2008
Manager / Senior Manager / Associate Director, Ernst & Young

1999 - 2000
Vincents Forensic Accountants

1997 - 1999
Horwarth Clark Whitehill
---
Experience
Hamish has over twenty years of experience in forensic accounting, working in Sydney, Brisbane and London. He joined GowerJones in 2010.
His work focuses on the quantification of loss in commercial disputes and on valuation matters. Hamish has assisted in the preparation of expert reports and provided consulting services in a wide variety of matters including large scale disputes involving extensive volumes of records.
As part of this work, Hamish also undertakes a broad range of financial modelling assignments.
Hamish undertakes analysis in the following areas:
Quantification of loss
Review of expert reports
Excel modelling
Writing of programs including Visual Basic for Applications
Database analysis including Structured Query Language
Business valuation
Analysis of financial records
Hamish has worked on expert reports and consulting services in matters which in recent years include:
Review of loss claimed for delay in a construction project (2018-2019)

Financial modelling and review of loss claimed against directors of a publicly listed electronic retail group (2018-2019)

Response report in respect to the valuation of shares concerning property development (2017-2018)

Financial modelling and review of loss claimed in a pharmaceutical matter (2017-2018)

Analysis of valuation issues concerning a business group and review of expert report (2017)
Analysis of financial records concerning primary production (2019)

Evaluation of financial and operational interdependency of various corporate entities within a group of companies (2017-2018)

Analysis of claim for unsubstantiated costs and "falsified entries" and restatement of claim for loss (2017)

Qualifications and Memberships
Bachelor of Commerce, University of Queensland

Master of Letters (Management, Economics & Politics), University of St Andrews, Scotland

Chartered Accountant, Chartered Accountants Australia & New Zealand

Business Valuation Specialist, Chartered Accountants Australia & New Zealand

Forensic Accounting Specialist, Chartered Accountants Australia & New Zealand

Certified Fraud Examiner, Association of Certified Fraud Examiners

Justice of the Peace (Qualified) (Queensland)