Profile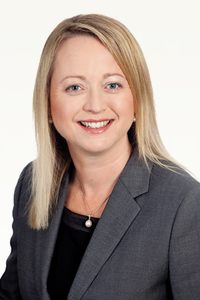 Michelle Jennings-JonesDirector
---
Career Summary
2018 – Present
Director, GowerJones Forensic Accountants Pty Limited
2009 – 2018
Director, GowerJones & Co Pty Limited
2003 – 2009
Director, GCA Gower & Co Pty Limited
2002 - 2003
Senior Manager, GCA Gower & Co
2000 - 2002
Senior Manager, PKF
1995 - 2000
Manager, Grant Thornton
1989 - 1995
Deloitte Touche Tohmatsu / Duesburys (a predecessor firm of Deloitte Touche Tohmatsu)
---
Experience
Michelle commenced her career in 1989 as an auditor and continued in this role until 2002. Michelle's audit experience includes managing the audits of public, private and foreign owned companies operating in the mining, manufacturing, publishing, telecommunications, construction, wholesale, retail and franchise industries. During this time Michelle was also involved in commercial transactions including initial public offerings and capital raisings and the preparation of due diligence and independent accountant's reports.
In 2002, utilising her audit, financial, analytical and investigations experience, Michelle specialised in forensic accounting and business valuations. During the period 2002 to date Michelle has frequently been instructed:
- as the independent expert on commercial litigations and arbitration matters, providing evidence in the Federal Court and Supreme Court of NSW on numerous occasions;
- as the consulting expert to assist the legal team throughout the litigation process, including:
assisting with discovery of relevant financial documents;
assisting in drafting the accounting aspects and particulars for statements of claims, cross claims;
quantifying alternate loss scenarios; testing assumptions;
critiquing independent expert accounting reports;
attending mediation;
assisting counsel with cross examination of accounting experts,
preparing auditors and directors for public examination;
- as the jointly appointed or Court appointed expert in disputes between parties.
Michelle is regularly engaged to provide independent expert opinions or consulting services in respect to the application of Accounting Standards and Auditing Standards, public company financial statement disclosure and accounting for transactions in respect of audit negligence and directors liability matters.
In most recent years Michelle has been instructed on litigation matters concerning:
Qualifications and Memberships
FCA Chartered Accountants Australia + New Zealand (CAANZ)
CA Forensic Accounting Specialist
Registered Company Auditor, No. 278573
Certificate of Public Practice 2003
Bachelor of Business – Accounting Major, University of Technology, Sydney
Please contact Michelle Jennings-Jones for a copy of her curriculum vitae.