Profile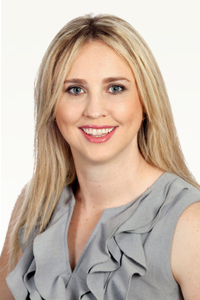 Rebecca Brown Associate Director
---
Career Summary
2018 – Present
Associate Director, GowerJones Forensic Accountants Pty Limited

2017 – 2018
Associate Director, GowerJones & Co Pty Limited

2013 – 2017
Manager, GowerJones & Co Pty Limited

2012 - 2013
Analyst, GowerJones & Co Pty Limited

2011 - 2012
Senior Manager, James Benzie & Co Pty Ltd

2008 - 2011
Audit Manager, Fleming Moynihan & Kay Pty Ltd

2006 - 2008
Audit Senior, Fleming Moynihan & Kay Pty Ltd
2005 - 2006
Audit Junior/Intermediate Accountant, Fleming Moynihan & Kay Pty Ltd
2004 - 2005
Intermediate Accountant, Fleming Moynihan & Kay Pty Ltd
2002 - 2004
Junior Accountant, Fleming Moynihan & Kay Pty Ltd
---
Experience
Following attainment of her university degree, Rebecca started her career in business services involving the preparation of special purpose financial statements and tax returns and provision of accounting and taxation advice to business and individual clients.
From 2005 to 2011 Rebecca pursued a career in auditing. Rebecca's audit experience includes managing the audit of consolidated groups, foreign controlled companies, large proprietary companies, FSR licensees, real estate and solicitor trust accounts, charities, companies limited by guarantee, self-managed superannuation funds and incorporated associations operating in the construction, logistics, manufacturing, printing, insurance broking, real estate, registered sporting club, educational training, childcare and charity industries.
During this time Rebecca was also involved in due diligence engagements and other ad hoc assurance engagements.
In 2012 Rebecca moved into the forensic accounting and business valuation space when she joined GowerJones.
From then Rebecca has applied the analytical skills and accounting and auditing experience acquired in her earlier years to progress her career in forensic accounting and business valuation.
Rebecca has been instructed as the independent expert in matters involving a claim for loss of gross profits and misrepresented profitability.

Since joining GowerJones Rebecca has assisted with the:
preparation of independent expert reports for commercial litigation and arbitration matters requiring:
-

assessment of going concern/solvency

-

the application of Australian Accounting Standards

-

the application of Australian Auditing Standards

-

quantification of economic loss, including loss of profits and valuation of shares and
businesses

-

critique of other independent expert reports
provision of consulting expert services to assist the legal team throughout the litigation process with:
-

discovery of relevant financial documents

-

drafting particulars for cross claims

-

assistance for mediation

-

understanding the nature and application of accounting and auditing concepts

-

quantifying alternate loss scenarios and testing underlying assumptions

-

critique of independent expert reports
In most recent years Rebecca has been involved with litigation matters concerning:
Qualifications and Memberships
Institute of Chartered Accountants Australia and New Zealand (CAANZ)
CA Forensic Accounting Specialist
CA Business Valuation Specialist
Bachelor of Applied Finance with Bachelor of Commerce Accounting, Macquarie University