Profile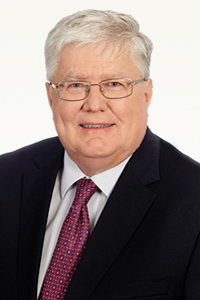 Cully Gower Consultant
---
Career Summary
2018 - Present
Consultant, GowerJones Forensic Accountants Pty Limited
2009 - 2018
Director, GowerJones & Co Pty Limited
2003 - 2009
Director, GCA Gower & Co Pty Limited
1998 - 2003
Sole Practitioner, GCA Gower & Co
1993 - 1998
Partner, Deloitte Touche Tohmatsu
1987 - 1993
Partner, Duesburys (a predecessor firm of Deloitte Touche Tohmatsu)
---
Qualifications and Membership
FCA Chartered Accountants Australia + New Zealand (CAANZ)
Registered Company Auditor No. 4194
Founding Committee Member - Business Valuations Group of the Institute of Chartered Accountants
Bachelor of Commerce, Rhodes University, South Africa
---
Experience
Mr Gower has over 30 years experience in corporate advisory (including IPOs and independent expert's reports), due diligence, financial investigations, business valuations and has acted in a large number of major corporate litigation matters giving expert evidence in Australian and New Zealand jurisdictions. Mr Gower was a founding member of the Business Valuations Special Interest Group.
Prior to 1998, Mr Gower was admitted as a Partner into the firm of Duesburys Chartered Accountants (a predecessor firm of Deloitte Touche Tohmatsu) in July 1987 with responsibility for Corporate Services. During the period 1987 to 1998 Mr Gower was responsible for a wide range of corporate advisory and consultancy assignments and acted as an expert witness in major commercial litigation matters.
During the period 1977 to 1987 Mr Gower was employed by Arthur Young in South Africa and Australia. Mr Gower's early experience included employment in the audit and insolvency division of the firms.
Areas of Specialisation
Mr Gower's involvement in corporate financial engagements has been largely focused on assisting clients through major corporate acquisition or disposal transactions. The accounting support which Mr Gower has provided in respect of these and other transactions during his career has included:
Analysis of the fairness of the acquisition considerations to be paid. Such analysis involved obtaining a comprehensive understanding of the business entities in question, and particularly the factors which could be expected to impact earnings;
Valuation of businesses. Valuation opinions were prepared in order to facilitate transactions, taxation planning purposes, corporate strategic planning and quantification of loss in litigation matters. Valuation opinions usually involved an understanding of the assets and earnings of business enterprises and the risks associated with investment in the business;
Due diligence investigations. These investigations have been undertaken to substantiate the financial position or representations to be relied on by acquirers of businesses, including public investors;
General financial analysis and advice in respect of the preparation of forecasts, feasibility studies and evaluation of the benefits of transactions;
Litigation engagements, involving providing evidence in respect of accounting matters generally and quantification of economic loss.
---
Significant Engagements
2015/2016
Expense Reduction Analysts Group Pty Ltd & Ors ats Armstrong Strategic Management & Marketing Pty Ltd & Ors
Critique of opposing experts report and quantification of loss
Instructing Solicitors – Thomson Geer
2014/2015
Macquarie International Health Clinic v Central Sydney Area Health
Critique of opposing experts report and quantification of loss
Instructing Solicitors – Bolzan & Dimitri
Westpac v Sayah
Critique of opposing experts report and quantification of loss
Instructing Solicitors – DLA Piper
Diab Pty Limited v YUM! Restaurants Australia Pty Limited
Critique of opposing experts report and quantification of loss
Instructing Solicitors – Webb Henderson